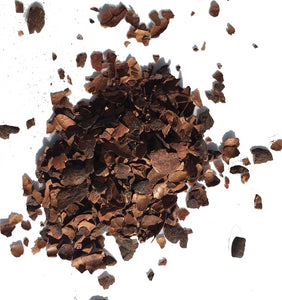 An affogato, or more traditionally known as "affogato al caffe" (Italian for "drowned in coffee") is an Italian coffee-based dessert.  It usually takes the form of a scoop of plain or vanilla gelato or ice cream topped, or "drowned" with, a shot of hot espresso.  Well, Tea & Trumpets has taken their tea game to a new level with this amazing affogato tea!  Certified organic by CCOF.  Sold by the ounce.
Ingredients: Organic cacao shells, organic dandelion root, organic decaffeinated espresso beans, + non-GMO natural flavors.
Note: Delivered in a paper bag.  We recommend moving to a sealed container for longer lasting freshness.
From Tea & Trumpets, Santa Rosa, CA