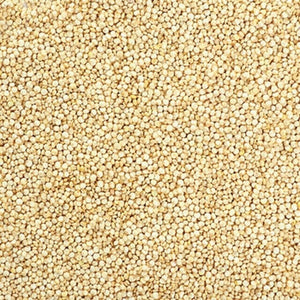 Considering about 90% of quinoa consumed worldwide is grown in the Andes Mountains of Peru and Bolivia, it's amazing that we have an organic quinoa farmer in Northern California!
Certified organic by CCOF.  Grown in Blue Lake, California.
Note: Delivered in a paper bag.  We recommend moving to a sealed container for longer lasting freshness.
From Wild Rose Farm, Blue Lake, CA.