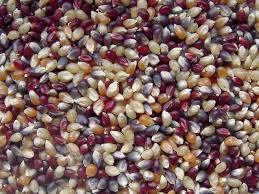 Organic multi-color popcorn is a mix of red, yellow, and blue popcorn kernels, which pop as yellow and white popcorn. 
Note: Delivered in a paper bag.  We recommend moving to a sealed container for longer lasting freshness.
From Pleasant Grove Farms, Pleasant Grove, CA.
Grown in the Sacramento Valley, California.