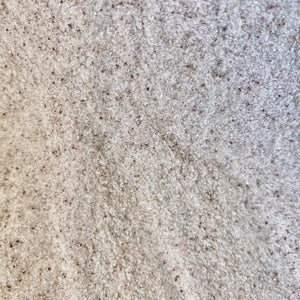 Sold in 2-lb increments in a paper bag, or in a returnable quart jar (holds >2 lbs).  $2 deposit on the jar, which is refunded upon return of the clean jar.
This salt comes from a pristine, underground salt deposit in Utah left behind by an ancient sea, and is sustainably mined with an awareness of environmental impact and ethical labor practices.  The salt deposit is naturally protected from pollutants and contains 60+ trace minerals.  This salt and Himalayan salt are similar, but Himalayan salt is mined in Pakistan.
Millions of years before humans began polluting our planet, an ancient ocean covered what is now the Western United States. As the earth shifted and ocean waters retreated beneath the surface, this real salt deposit was formed into a massive, underground mountain of crystalized salt protected from erosion by a layer of volcanic ash. 
This salt is exactly as nature created it: nothing added, nothing taken away. Preferred by chefs for its delicious, subtle flavor and recommended by experts because of the unrefined minerals.